It is hard to believe 2022 is winding down. but it is and that means it is time to highlight the Best Baby Products of 2022.
This year's list is full of a few newer products on the market along with old favorites. Of course, we did a TON of research, polled real moms, and talked about products in our Favorite Products posts that seemed to be loved by mom after mom.
This is a tough list to finalize because there are so many great baby products out there (lucky for us mamas). But we sincerely hope you enjoy our thoughtful list and would love, love to hear what your Best Baby Products 2022!

What are the Best Baby Products in 2022 to buy?
Best Infant car seat: CYBEX ATON INFANT CAR SEAT
The Cybex Aton is our pick for an infant car seat this year. It is not brand new to the market by any means, but a relatively lesser-known seat in the world of infant car seats.
I am here to tell you about this one. It is super lightweight, easy to install, and of course, super safe. It works with all Maxi Cosi adapters, so can fit just about any stroller on the market. We love it and plan to bring you a detailed review in the new year.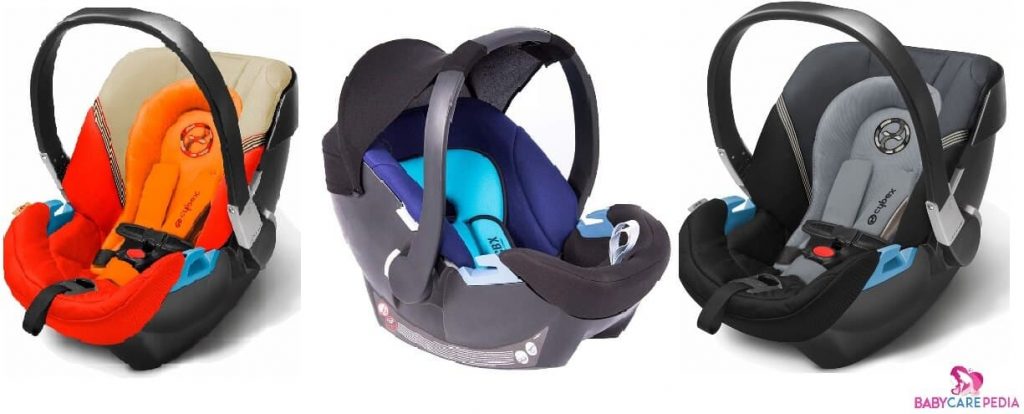 Best Convertible car seat: BRITAX BOULEVARD CONVERTIBLE CAR SEAT
The Boulevard tops our list again this year. Since its crowning last year, we have purchased the Boulevard and use it daily and our love has grown. In the group of moms we surveyed, it also ranked top, but so did all Britax Convertible car seats.
You can see a breakdown of models HERE and we are working on updating it as well as bringing you the latest and greatest safety features in the new year so stay tuned! As always, check out our tips for CHOOSING A CONVERTIBLE CAR SEAT for more info.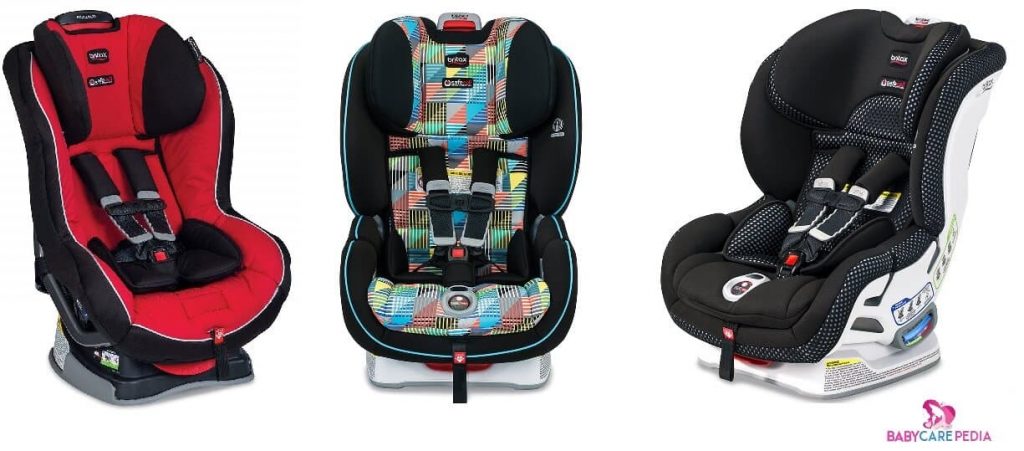 Best High Chair: STOKKE TRIPP TRAPP HIGH CHAIR
The Tripp Trapp makes the best baby products in 2022 this year because it works for nearly any lifestyle, grows with your child, and is well made (of Birchwood). Parents we talked to raved about the Tripp Trapp's overall quality as well as ease of use and adjustability.
The Tripp Trapp has a five-point harness which is an added feature, as all high chairs don't. The only downside is, the accessories are extra – like the TRAY, BABY SET, and CUSHIONS. Bottom line, this chair is built to last, is comfortable and safe, and most importantly adored by parents everywhere.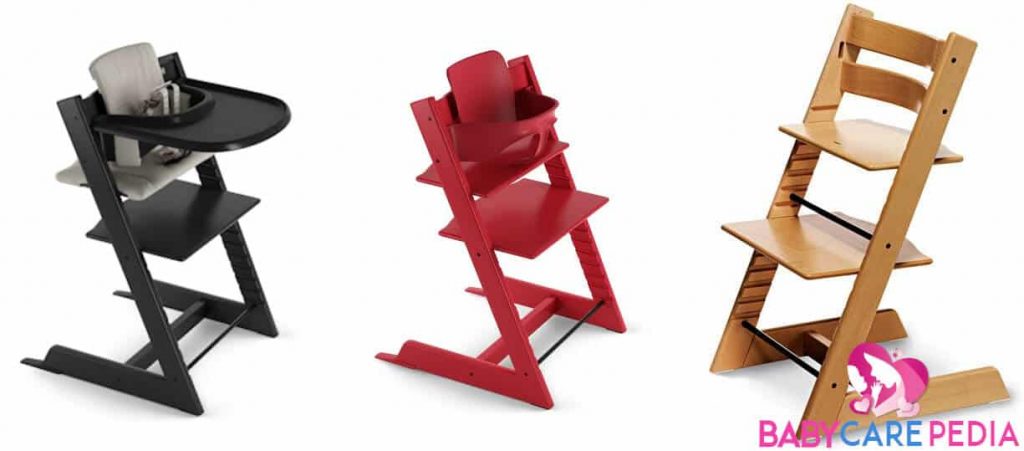 Best Stroller: BABY JOGGER CITY SELECT STROLLER
The Baby Jogger City Select is an outstanding stroller. It is considered a full-size stroller but remains maneuverable and easy to fold.
The City Select has over 16 different seat configurations and accommodates a full-size second seat for when you add another little one to your family.
All in all it is just a great, multi-purpose, urban, suburban, and everything-in-between stroller. By the way, the City Select shown here is the new color option with a black frame and new Baby Jogger logo, Sharp, right?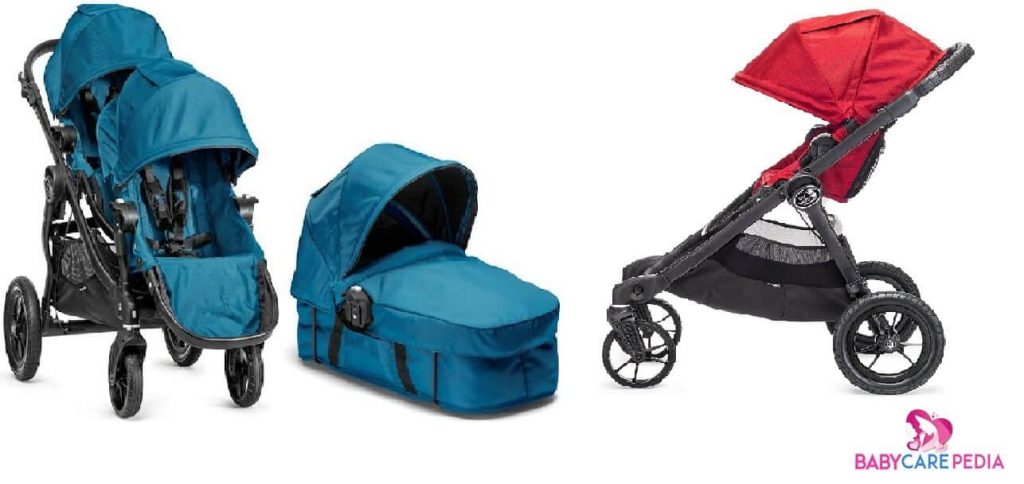 Best Umbrella / Lightweight Stroller: BABY JOGGER CITY MINI STROLLER
First things first, no one pays for placements in our posts ever so I can swear to you Baby Jogger has nothing to do with two of their strollers taking down the "Best baby products 2020" awards.
Baby Jogger deserves all the credit for making such beloved strollers. As with the City Select, the City Mini makes frequent appearances in our Real Mom's Favorites, and for good reason.
The fold is ridiculously easy, is lightweight, and maneuvers well, but can still handle rougher terrain like bumpy urban sidewalks or gravel trails of a pumpkin patch. Whenever someone asks me what stroller to get – this is my answer.
It can function as a full-size stroller should you need it to but is great for on-the-go and traveling, too.
All of that being said, we have to give the BRITAX B-AGILE a shout-out because it was nearly a coin flip to choose the winner between the two.  However, the Real Moms Feedback put the City Mini over the top.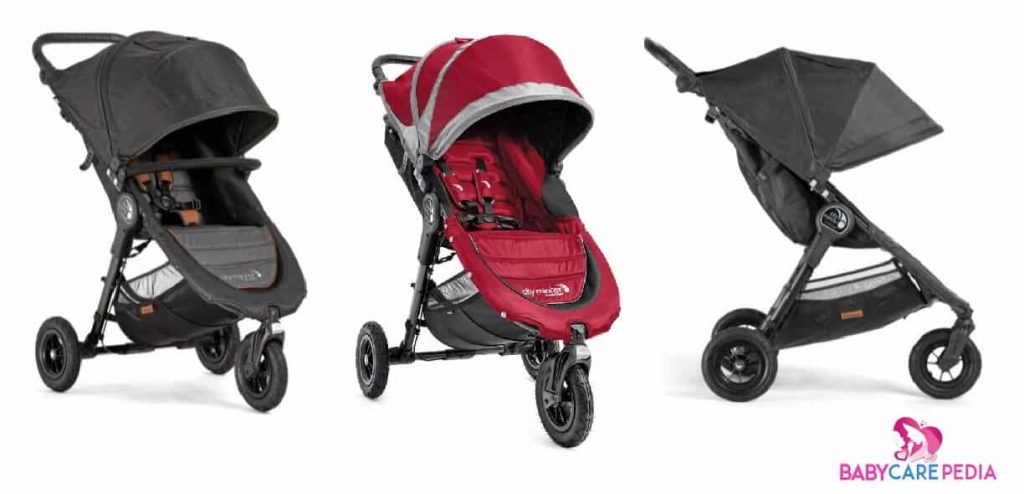 Jogging Stroller: BOB REVOLUTION SE JOGGING STROLLER
The Revolution tops our list once again. The Revolution is loved by parents for its large polymer wheels that make pushing a breeze, the ability to lock the front wheel for added stability,, and the overall ease of maneuverability given its outstanding jogging capabilities.
The Revolution can certainly be used as an only stroller and is suitable for so much more than jogging.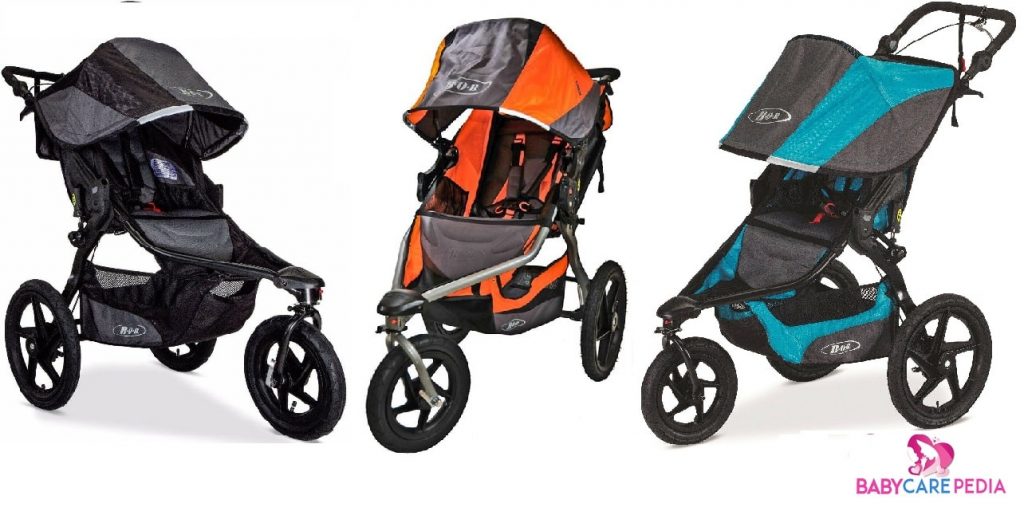 Best Audio Monitor: SUMMER BABY WAVE DELUXE DIGITAL MONITOR
The Baby Wave Deluxe Digital monitor is a great option for those looking for an audio monitor with some of the bells and whistles of video monitors.
The Baby Wave has a digital temperature display, remote nightlight,, and sound-activated LED lights to indicate the noise level coming from baby's room. Parents love the super long battery life and range of the Baby Wave.
We are big fans of Summer Infant monitors and this one is no different.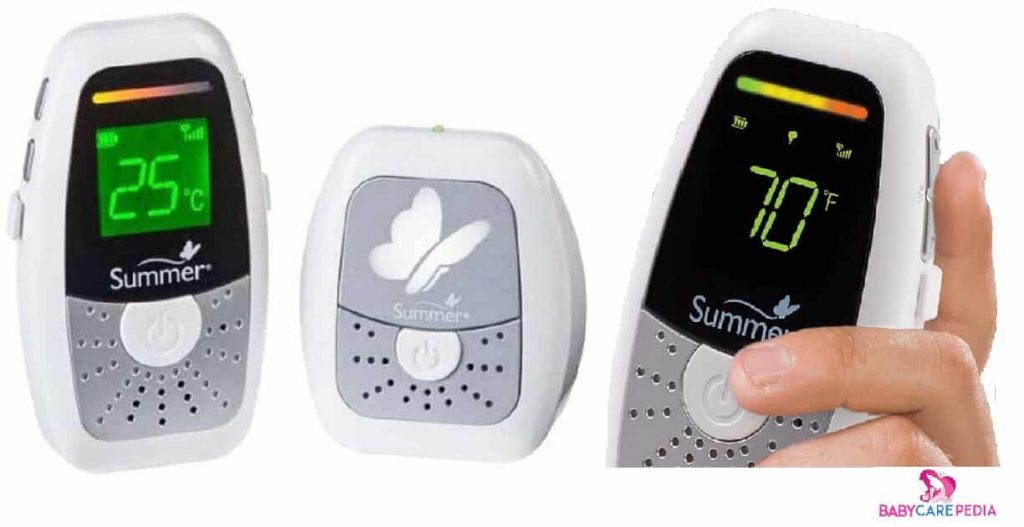 Best Video Monitor: SAMSUNG WISENET BRIGHT VIEW BABY VIDEO MONITOR
The Samsung Wisenet BrightVIEW operates on a secure digital channel with a range of about 900 feet. The camera has pan, tilt, and zoom capabilities which makes life much easier when trying to get the camera in the right place.
Our favorite feature is the "VOX" or voice on the command which allows the monitor to go silent when no noise is detected – meaning no white noise filters into your bedroom equipped with a touch screen.
The monitor quickly switches on, and video and all once noise is detected. For those that like to have it on 100% of the time – don't worry there is an option for that too!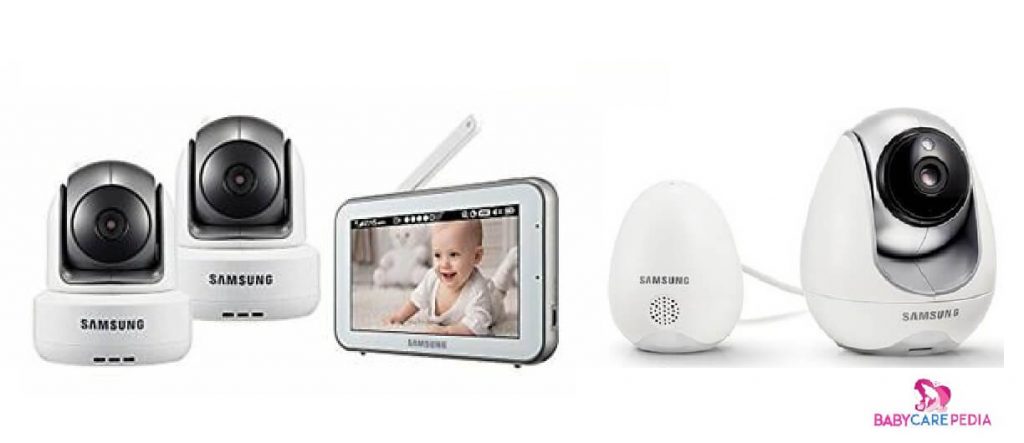 Best Newborn Sleep Option: BABY BJORN CRADLE
The Baby Bjorn Cradle is newer to the market and we love it. It is a great newborn sleep option/bassinet with a firm flat mattress and breathable mesh sides.
What we really love about the mesh sides (other than the air flow) is the line of site it allows into the Cradle.
Its relatively low height makes it easy to reach in from bed, chair or couch level. Due to its spring suspension, the Cradle rocks gently and can be locked to remain stationery if needed.
An added bonus is the lightweight and portability of the Cradle. It can easily be moved from room to room.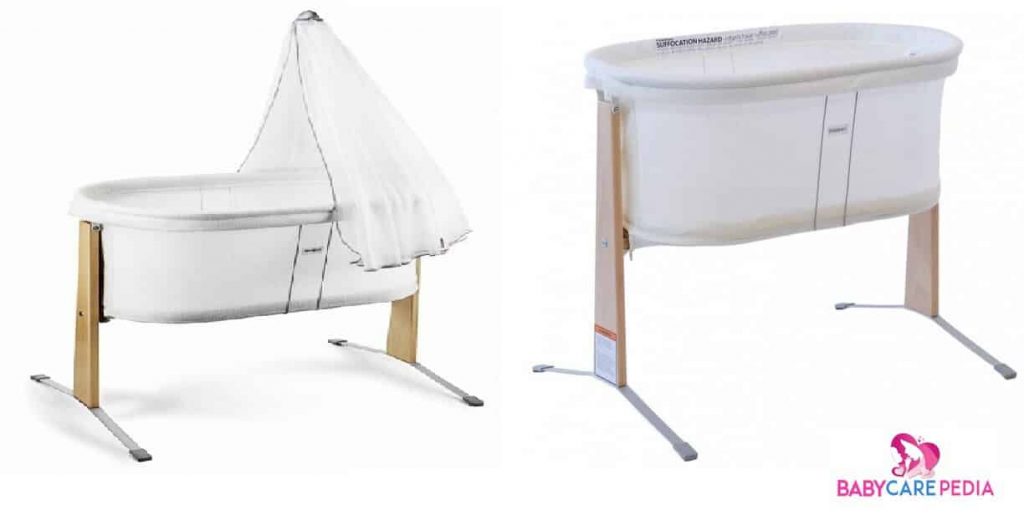 Best Infant Seat: 4MOMS SELF-INSTALLING CAR SEAT
The Self-Installing Car Seat is just one of those ingenious products. Week after week it is on our Real Moms Favorite list and above that we get reader emails and feedback that they love the Self-Installing Car Seat.
Designed to move like a parent it has super soothing abilities to keep babies everywhere happy. Not to mention, it has a modern and sleek design with a small footprint.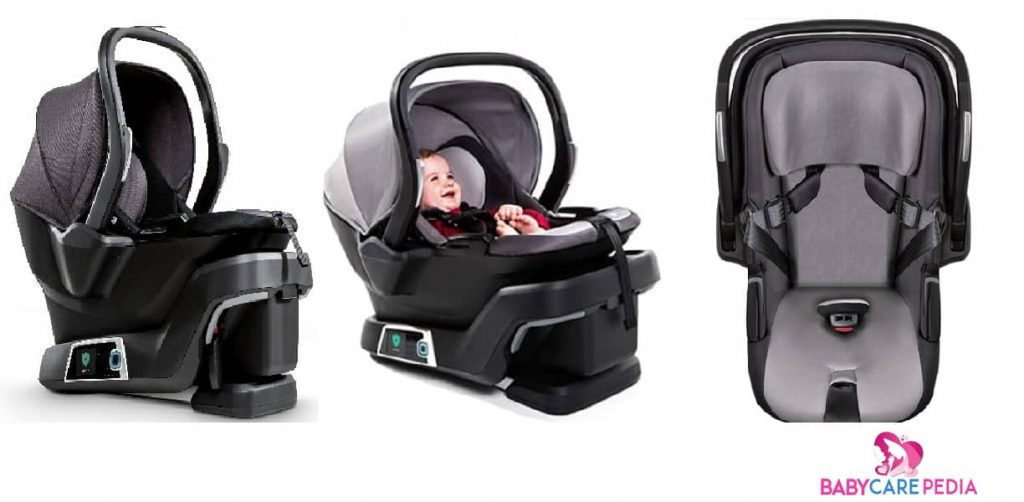 Best Baby Registry Guide 2020 -Ultimate Baby Items Printable Checklist
Best Baby Carrier: ERGOBABY ORIGINAL BABY CARRIER
Another best baby products 2020 list around these parts – the ERGO baby carrier tops this years list. While parents love its ease of use by far the most loved featured is its comfort – for both mom/dad and baby.
The babe is ergonomically positioned in a sling-like position while its weight is evenly distributed over the wearer's back and hips. You have the option of the front, side, and back carry and the Ergo grows with your little one and is suitable from 7 – 45 pounds.
We are hoping to be able to bring you a more in-depth review in the coming months but for now, know this is a can't-go-wrong carrier.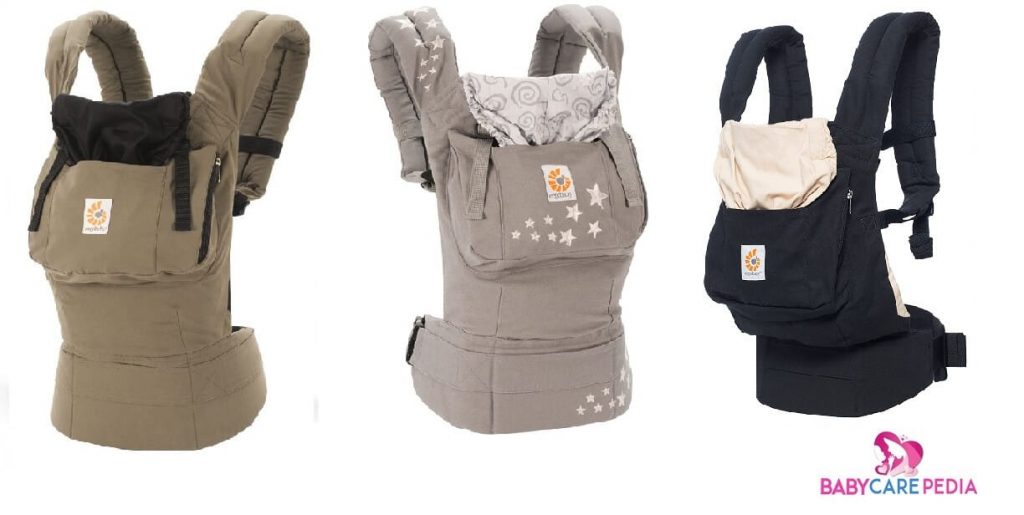 Best Baby Soft Carrier: BABY K'TAN BABY SOFT CARRIER
The Baby K'tan is this year's best soft baby carrier – it is the wrap carrier without the wrapping. The K'tan comes in two easy pieces, it is easy to get on and easy to get a sweet little babe in.
We love that the K'tan is comfortable for mom and baby which makes it a great option for wearing around the house in those early newborn days. But it is also great for out and about and as your child grows.
With several carrying positions, easy clean (machine washable), we love the K'tan and welcome it to this year's list.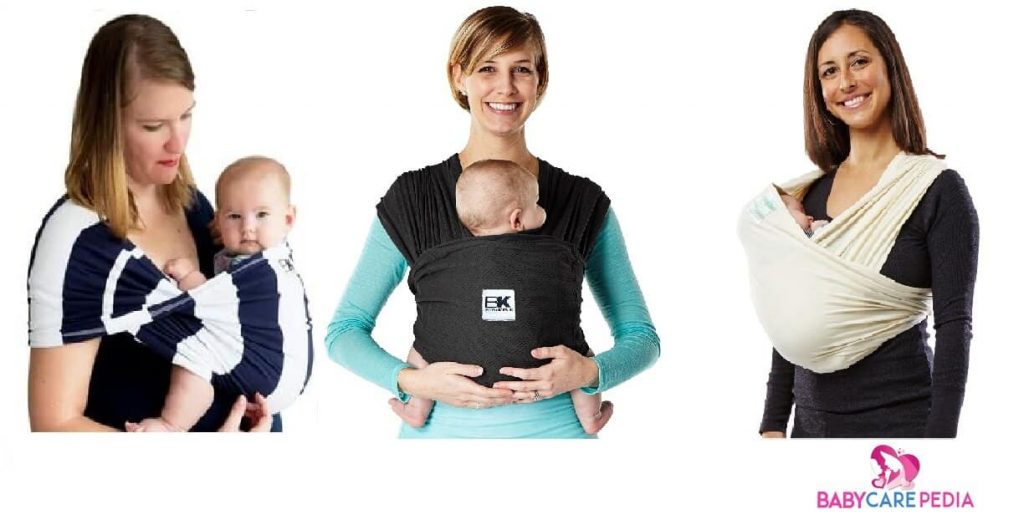 Best Playard: 4MOMS BREEZE PLAYARD
The Breeze has revolutionized the playard world. The ease of setup/take down is almost magical. But it is as functional as it is magical.
There is a bassinet top for infants that comes with a waterproof changing pad which means the bassinet doubles as a changing table for those out-of-town trips.
The playard itself is roomy enough for playtime but comfy enough for sleeping. We love everything about the Breeze – it is great for on the go but at home, too.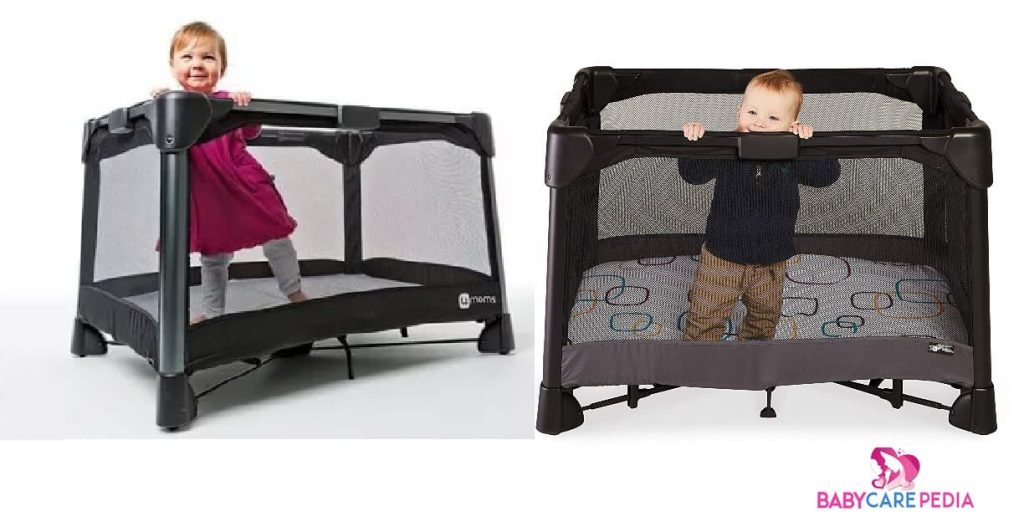 Best Infant BathTub: BOON NAKED COLLAPSIBLE INFANT BATHTUB
The Boon Naked Collapsible is a super cool and sleek tub with two positions – an inclined position for newbies and a flat position as your child grows.
The Naked collapses flat and has a handy hook for easy, out of sight storage which is super cool and one of a kind in the bath tub world.
In true Boon fashion it comes in fun colors and is well made. Our editors have used and love this tub and its been validated be our Real Mom panel, too. Even if you aren't short on space, the Boon Naked is a tub worth considering.
Best Breast Pump: MEDELA PUMP IN STYLE ADVANCED BREAST PUMP
These days, the Affordable Care Act is requiring most insurance companies to cover the cost of breast pumps. If you are one of the lucky ones whose insurance company is covering a breast pump – ask for a Medela pump!
There is a good chance they will give you the pump you ask for. For more about insurance coverage and breast pumps, Medela has a very helpful post.
We are also working on putting together a post to help navigate the confusing world of getting a breast pump from your insurance company – so stay tuned.
If your insurance company is not covering your pump, we hands down recommend Medela. Not to sound like a broken record, but Medela pumps are loved by moms everywhere (including this one).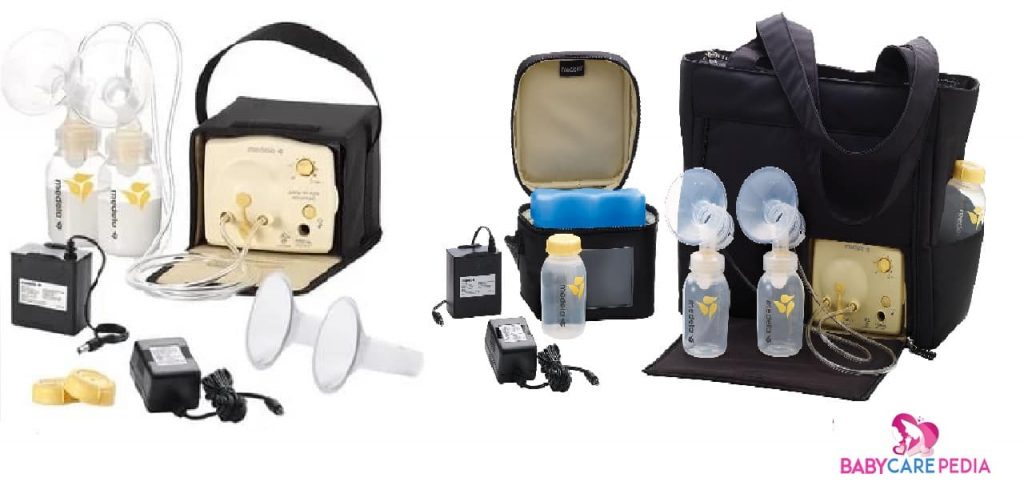 Best Nursing Pillow: BOPPY NURSING PILLOW
We all know and love The Boppy Company for their original Boppy but they worked closely with lactation consultants to design their Nursing Pillow. The pillow has two surfaces for breastfeeding – a firm and soft side.
The firm side is great for newborns and provides a comfortable and helpful surface for feeding. The softer side works well as baby grows and is able to support themselves a bit more.
No matter which side you use the Nursing Pillow is thick and plush and provides the support you and baby need for successful breastfeeding. We have a full scale review coming up in just a few short weeks so stay tuned!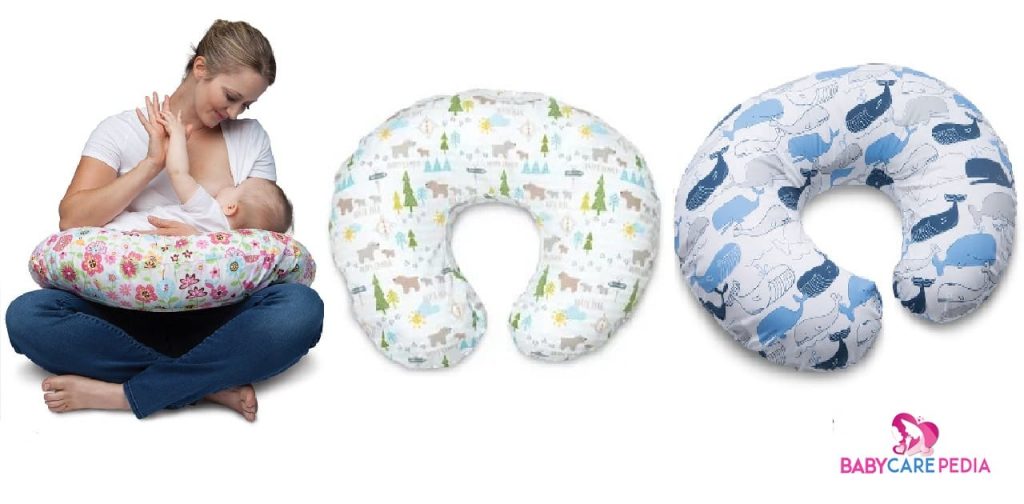 Most helpful piece of mom-gear: SKIP HOP PRONTO CHANGING STATION
The Skip Hop Pronto gets the award for being the most helpful piece of mom gear. It makes diaper changes on the go infinitely easier by housing all changing essentials in one place – including a changing pad.
There is even space for mama's goods like keys and a cell phone. The Pronto allows you to easily switch diaper bags as well as keeps your bag organized by containing all your diapering essentials.
One final praise, you can easily throw the Pronto in the bottom of a stroller instead of bringing and entire bag along. A handy piece of gear that is arguably a new mom essential!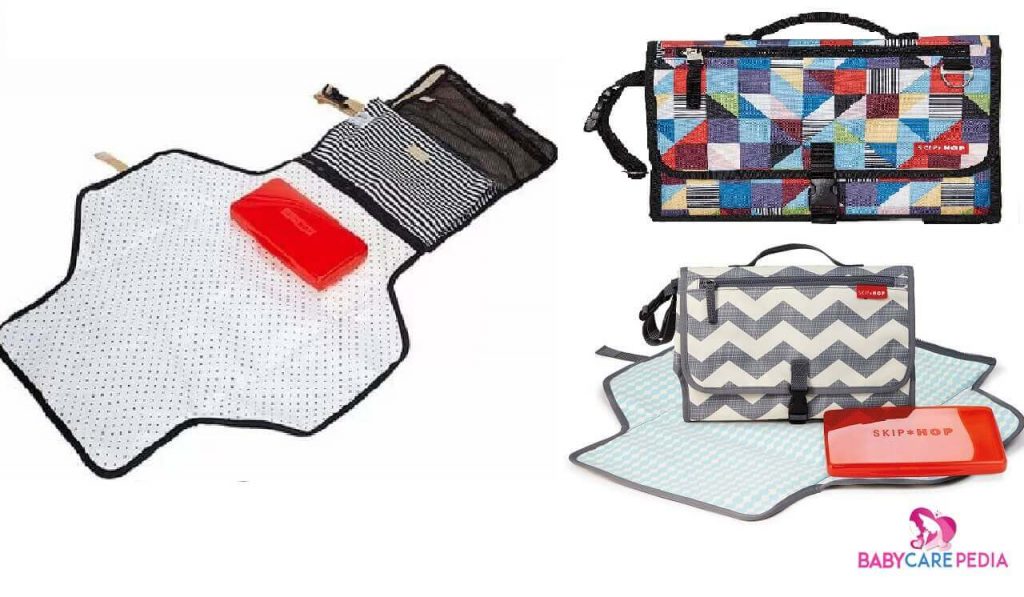 Most loved mom product: ADEN + ANAIS SWADDLE BLANKETS
The most loved moms product comes directly from the most popular product on our Real Mom Wednesdays and the award goes to aden + anais Swaddle Blankets!
Everyone loves the blankets for swaddling but they are also loved for their ability to be a nursing cover, changing pad cover, sun shield – really anything you need it to be.
Not to mention, they come in lots of pretty colors and patterns and are just downright awesome. Wubbanubs, the Nose Frida, and many other great products were runners-up!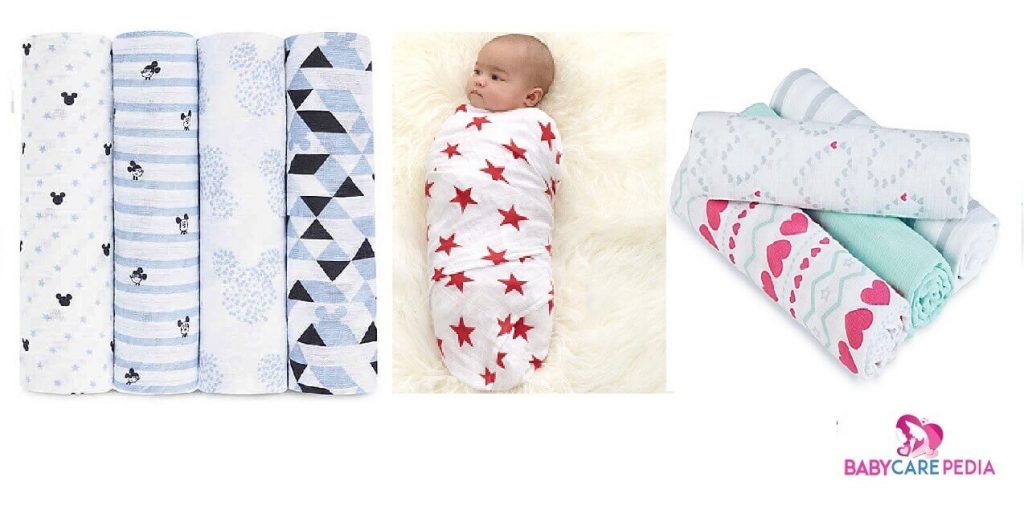 I hope you enjoy our thoughtful and curated list of Best Baby Products of 2022. We worked hard to find the best of the best all while using Real Mom input. We'd love to hear some of your favorites that we may have left off the list this year.